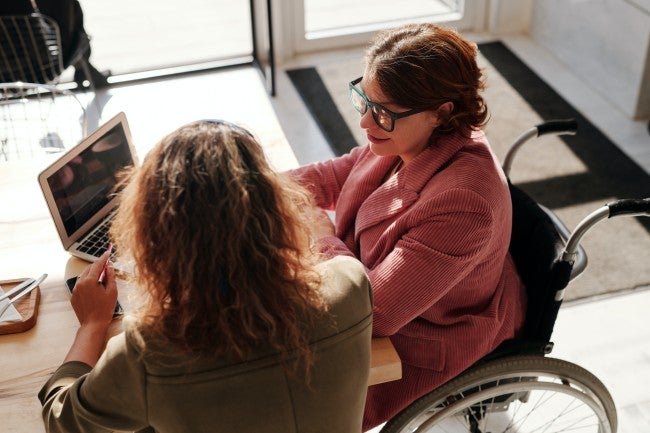 When considering a career in healthcare, most people think of working at a doctor's office or hospital, but there is in fact a diverse array of options and specialties within the medical field. With the right degree and experience, you could work in a variety of settings, helping a variety of patients. Here are 15 types of healthcare facilities where you could be prepared to work.
Ambulatory Surgical Centers
Ambulatory surgical centers, sometimes referred to as outpatient surgical facilities, provide surgical procedures outside of a hospital. Directly addressing the growing concern of limited space in hospitals or expensive inpatient stays, ambulatory care provides an essential service to patients in need of surgery who aren't recovering from illness or injury. Many healthcare professionals are attracted to the predictable schedules and lower stress levels of an ambulatory care environment.  
A birth center is defined by the American Association of Birth Centers as "a healthcare facility for childbirth where care is provided in the midwifery and wellness model." The goal of birth centers and midwives is to provide supportive, customized care to the mother and baby throughout pregnancy, birth, and the postpartum period. Birth centers do not typically have emergency staff or surgeons on hand for cases of C-sections or neonatal intensive care concerns, so they accommodate only healthy pregnancies without any known risk factors.
A blood bank is a center where blood and platelets are donated and stored for use. Often, emergency procedures or treatments can require a blood transfusion to save a life, and blood bank technologists, also known as "immunohematology technologists," perform the important task of collecting, testing, and storing blood for the community. Detail-oriented individuals who enjoy working in a laboratory setting will find immunohematology to be an excellent career choice.
Clinics and Medical Offices 
Clinics and medical offices cover a lot of ground in healthcare. These are often a facility such as a private practice, a group practice, or a corporate-owned clinic connected to a hospital where patients go for routine appointments and checkups. From physical therapy to well-child checks, the goal is to offer convenient, preventative care and diagnoses. In recent years, walk-in clinics have become more prevalent for things like nonemergency prescription needs, vaccines, and flu shots. Those considering pursuing clinical care should be prepared to serve diverse patient needs.  
Diabetes Education Centers
According to the Centers for Disease Control, diabetes is the seventh leading cause of death in the U.S. In response to this reality, diabetes education centers were created to help current patients manage their disease and to educate at-risk patients on how to avoid it. These facilities offer classes, resources, and support groups to help those with diabetes and their families live healthy lives. Since education and awareness are at the center of this career, professionals who are interested in theories of teaching and learning will thrive best. 
Dialysis centers provide dialysis, a process that filters and cleans the blood, for patients with kidney disease. For the 37 million Americans who have chronic kidney disease, dialysis is a life-saving procedure that may be needed as often as three times a week. This frequency created a rising demand for dialysis centers to support patients and reduce the strain on hospitals. Dialysis centers rely on the collaborative work of kidney doctors, nurses, specialists, dietitians, and patient care technicians to support dialysis recipients.  
Hospice homes are facilities that specialize in end-of-life care. A patient in hospice care has a team of providers consisting of a personal physician, a hospice physician, hospice nurses, home health aides, social workers, therapists, and more. The goal of hospice homes is to provide medical, emotional, and spiritual support to patients and their families in the last few months of life. Many patients receive hospice care at home, but if their medical needs are more significant, patients might live in a hospice home or a nursing home with hospice care. Since individuals working in hospice care regularly experience patients dying, it's important that they have emotional resilience and acceptance around the process of death. 
A hospital is a community facility where the sick or injured are given medical or surgical care. Each hospital's services vary depending on its size and location, with most medical concerns divided into the categories of intensive (emergencies and serious illness or injury) and non-intensive (childbirth, surgery, recovery, etc.). As a large ecosystem of care, hospitals depend on the work of doctors, surgeons, nurses, lab technicians, medical record professionals, physician assistants, and more to provide excellent patient care and outcomes.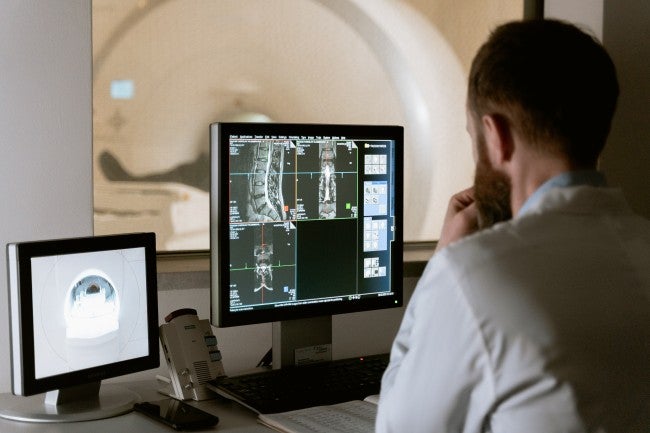 Imaging and Radiology Centers
Even though hospitals and clinics can provide imaging services to patients, outpatient imaging and radiology centers offer a more cost- and time-efficient option. Patients can schedule CT scans, ultrasounds, X-rays, MRIs, and more in a nonemergency environment. To be a radiologist or radiology technician, a radiology degree is required. This field requires professionals to verify everything from broken bones to possible cancers within the body, determine a course of treatment, and support patient care in the process. 
Mental Health and Addiction Treatment Centers
Mental health treatment facilities cover general or specialized mental health concerns, like suicidal ideation, depression, trauma, anxiety, and more. Similarly, addiction treatment centers focus on drug, alcohol, and behavioral addictions, such as gambling, shopping, or work. There are both inpatient and outpatient options designed to help patients at all stages of the recovery process. Medical professionals with an interest in psychiatry, cognitive-behavioral therapy, group therapy, or rehabilitation will find this area of healthcare rewarding. 
Nursing homes provide living situations for patients who have medical needs that are too serious to manage at home but not severe enough for hospitalization. Here, individuals can receive long-term medical care, ranging from simple to complex, in a home-like environment. Many nursing homes provide social and emotional care via group events, occupational therapy, and weekly outings for patients. While most patients in a nursing home environment are over the age of 65, younger patients with long-term illnesses are also provided for. Nursing homes depend on the work of nursing home managers, registered nurses, and nursing assistants. 
Orthopedic medicine focuses on the treatment of muscles, ligaments, joints, tendons, and bones. Patients come to orthopedic centers for anything from athletic-related injuries to long-term disabilities. Medical professionals in orthopedics work to evaluate, diagnose, prevent, treat, and rehabilitate conditions involving the musculoskeletal system. Orthopedic centers may provide general rehabilitation care or specialize in areas such as pediatrics, geriatrics, or sports medicine. The physical therapists and occupational therapists within these facilities are dedicated to helping patients regain mobility and independence. 
Urgent Care facilities provide on-demand care for patients who can't wait for a scheduled appointment in a doctor's office but who don't require the seriousness of an emergency room visit. Professionals in urgent care focus on providing acute care to the community for things like fractures, viral infections, blood and urine tests, and more. This service helps relieve strain on hospitals and emergency departments. Doctors or nurses working in urgent care should be prepared to work longer hours and interact with many different patients daily.
Telehealth, or telemedicine, represents the rise in digital, remote healthcare. Using technology such as video conferencing or online chats, individuals who lack easy access to physicians or clinics can receive care. This advancement keeps barriers like location, physical ability, or lack of transportation options from not limiting a patient's ability to receive the medical care and education they deserve. As observed during the COVID-19 pandemic, telehealth professionals became vital for monitoring patients through self-quarantine and during high community spread.   
Long-term healthcare focuses on patients with serious conditions that require constant treatment. In this career, medical professionals assist individuals with ongoing health conditions, disabilities, or special needs. Long-term care usually has three categories: in-home care via a home health aide, assisted living facilities for individuals who are still somewhat independent, and nursing homes for individuals who need full-time care. The daily demands of long-term care can be daunting, and compassionate, dedicated professionals are in high demand. 
Become a Healthcare Professional through WGU
The opportunities for employment in healthcare are endless. With a WGU degree, you'll have the confidence and credentials to work directly with patients and doctors or behind the scenes in policy and management. For example, WGU's Bachelor of Science in Health Services Coordination degree prepares students to enter the healthcare field with the knowledge and skills to confidently lead medical professionals and institutions towards success. WGU's competency-based education model allows you to finish courses faster, and since WGU is completely online, students can gain work and leadership experience while earning their degrees.