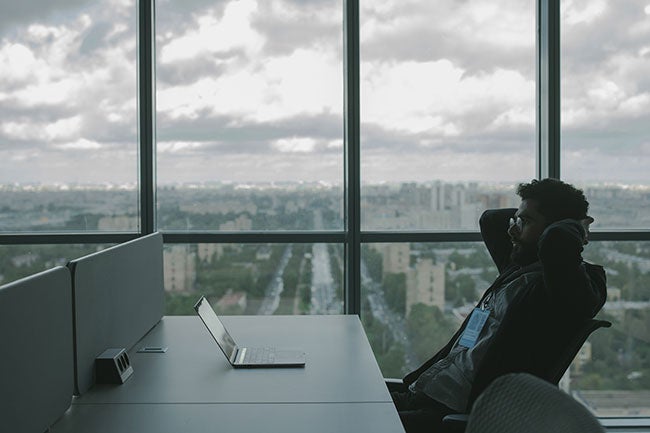 Cybersecurity and computer science are two degree options you can pursue on your way to a career in technology. While these programs do share some similarities, the reality is that they can lead to very different career paths.
If you're choosing between the two, it's important to understand how each one fits with your background, interests, and professional aspirations. This guide will dive deeper into each degree, its curriculum, career paths, and salaries.
Bachelor's Degree in Cybersecurity
If you want to make a career out of protecting sensitive data and information from hackers, a cybersecurity degree can put you on the right path. In this program, you'll learn how network operations and software systems work so they can be secured from potential attacks. You'll be prepared to outsmart cybercriminals and be on the front line of support for governments and top organizations.

Most cybersecurity programs cover courses in scripting and programming, data management, best practices in systems and services, and the business of IT. These subjects will prepare you for the challenges of protecting actual data and companies. A cybersecurity degree will also teach you about current cyber systems and prepare you to learn new ones as they're developed.

Due to the recent spike of information leaks, data breaches, and assaults by hackers and other cybercriminals, cybersecurity experts are needed now more than ever. In fact, there are nearly 600,000 unfilled cybersecurity positions in the United States, according to data from Cyberseek. 
What Careers Can I Pursue with a Bachelor's in Cybersecurity?
The rate of job growth in information security is projected at 33% from 2020 to 2030—that's much faster than the average for all other occupations. Some of the most in-demand cybersecurity jobs that you can land with a bachelor's degree in cybersecurity and information assurance include:
Median Annual Salary: $102,600
A security analyst's job is to keep an eye out for cyber threats, monitor network activity, and analyze reports, checking for unusual behavior.
Median Annual Salary: $71,919
A security specialist defends their employer and fellow employees from cyberattacks while strengthening systems to seal off vulnerabilities.
Computer Forensic Specialist
Median Annual Salary: $74,798

Computer forensic specialists investigate security issues, data breaches, and other cybercrime.
IT Auditor
Median Annual Salary: $101,818
Security auditors design and manage audits for an organization. They review all of the security measures and information safeguards that an organization has to ensure they are as efficient and secure as possible.
Security Systems Administrator
Median Annual Salary: $81,230

A security systems administrator installs, maintains, and troubleshoots an organization's security solutions.
Median Annual Salary: $116,166
Penetration testers work to find the vulnerabilities and issues in an organization's system before hackers do. 
Median Annual Salary: $145,356

A cryptographer is someone who writes (or cracks) the encryption code used for data security.
Bachelor's Degree in Computer Science
A computer science degree involves the study of computers and programming languages. If you want a future working in complex code, new technologies, and computer software, then this degree path will teach you the technical skills to develop software, design websites, manage databases, and more.
As a computer science student, you'll dive deep into topics like algorithms, data structures, programming languages, artificial intelligence, robotics, and human-computer communication, which is valued knowledge in today's job market.

Compared to a cybersecurity degree program that concentrates on computer vulnerabilities and how to defend them, computer science is more focused on the building blocks of computers, such as programming and theory.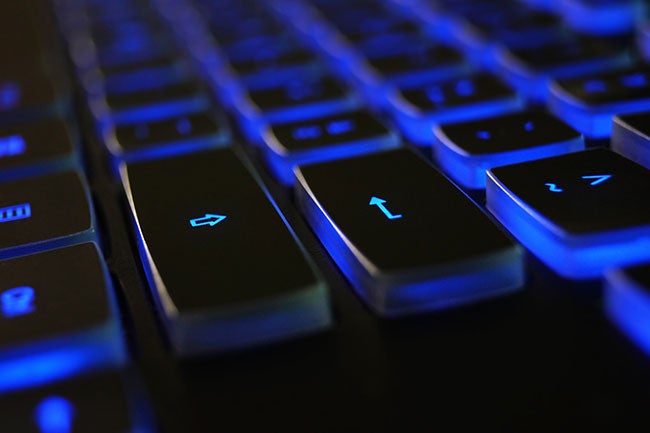 What Careers Can I Pursue with a Bachelor of Computer Science?
Employment of computer scientists is projected to grow by 22% from 2020 to 2030, with about 3,200 job openings projected each year, on average, over the decade. Some of the most in-demand computer science jobs you can land with a bachelor's degree in computer science include: 
Median Annual Salary: $126,830
Data scientists interpret and manage data to solve complex problems for organizations and businesses.
Median Annual Salary: $77,220
Web developers create the look and technical aspects of a website, including its code, outbound links, content, etc.
Median Annual Salary: $99,270
Computer systems analysts determine how a business' computer system is serving the needs of the company, and what can be done to make those systems more effective.
Median Annual Salary: $120,520
A computer network architect lays out the IT and communication infrastructures for a company so that employees can access the internet and contact one another. 
Median Annual Salary: $110,140
A software developer builds solutions such as mobile apps, video games, robots, desktop applications, and more.
Median Annual Salary: $98,860
Database administrators help companies store and organize data, granting access to users when needed and keeping everything secure from unauthorized access.
Median Annual Salary: $71,794
Mobile app developers create and troubleshoot new applications that help mobile users perform tasks more efficiently.
So, Which Degree Should I Choose?
Ultimately, that decision comes down to your career aspirations. The curricula in computer science and cybersecurity degree programs do have some intersections. Both require an understanding of computer systems and networks, analysis, programming languages, and math. But, as you can see, each program prepares you for a very different career path. The good news: both cybersecurity and computer science degrees are valued by employers, and graduates of either program are in high demand. So, whatever your choice, you can feel confident knowing that the job outlook is strong. 

Furthermore, both of these degrees can provide plenty of opportunity for advancement. If you already have a bachelor's degree, currently work in IT or security, and want to advance in your field, then a master's degree in cybersecurity and information assurance or information technology management can build on your current skills and prepare you for higher-level technology jobs such as:
Security Engineer
Application Security Engineer
Network Security Engineer
Frequently Asked Questions
What's the difference between cybersecurity and computer science?
Computer science involves the study of computers and programming languages. Cybersecurity is a subfield of computer science that concentrates on computer and network vulnerabilities and how to defend them from digital attacks.
Cybersecurity is the practice of protecting critical systems and sensitive information from digital attacks.
Why is cybersecurity important?
Hackers and cybercriminals launch new attacks every day that threaten the data we rely on. In fact, research shows that hackers drain an estimated $600 million each year from the world economy. Cybersecurity pros are trained to help defend against these attacks so our personal information and data is kept safe and secure.