The world's most student-centric university.
WGU Ohio was established in 2018 as a partnership between Western Governors University and the state of Ohio with a unique mission to help Ohioans obtain a quality education. When WGU was established in 1997, the founding governors realized that technology, the internet, and a new model of competency-based education could transform higher education by creating new opportunities for working adults.
The mission of WGU Ohio is to expand access to affordable higher education for Ohio residents through online, competency-based programs that address key workforce needs.
---
K.L. Allen, WGU Ohio Chancellor
Dr. K. L. Allen has served as chancellor of WGU Ohio, the state affiliate of online, nonprofit Western Governors University since May 2019.
Dr. Allen has more than a decade of higher education experience, ranging from launching and leading collegiate departments of business development and veteran affairs to teaching as an adjunct professor of business. He is also a veteran of the Army National Guard. Throughout his career, Allen has served on several boards and advisory committees as an advocate for education and entrepreneurship.
A native of Princeville, North Carolina, Dr. Allen is passionate about removing social and economic barriers so that everyone might pursue educational opportunities that can help them achieve their dreams. As chancellor of WGU Ohio, he has championed the university's accredited online degree programs as the path to rewarding, in-demand careers.
Dr. Allen earned his B.A. in criminal justice from Barber-Scotia College, an MBA in global management from the University of Phoenix-Charlotte campus and his doctorate in educational leadership from Southern New Hampshire University. He is an active member of the Kappa Alpha Psi fraternity and the Cincinnati Rotary.
Alison Bell, WGU Regional Vice President, Central
Higher education veteran Alison Bell is the Regional Vice President of WGU's Central Region. Bell has more than 20 years of higher education leadership experience, including four years of prior experience with WGU as general manager of WGU Indiana operations from 2010-2014.
Before returning to WGU, Bell served as Director of Degree Completion at Indiana University-Purdue University Indianapolis, where lead operations and supervised academic coaching and career staff.
Bell earned a B.A. in Psychology from Indiana University and a M.A. in Student Personnel Administration in Higher Education from Ball State University.
---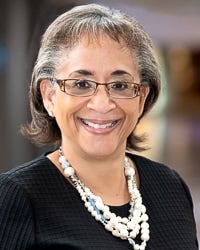 Barb Smoot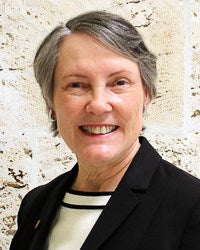 Claudia Herrold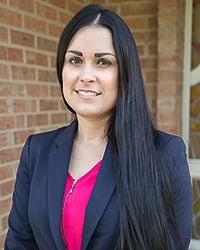 Emily Moheb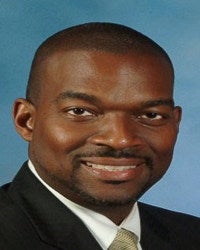 Kenneth Webb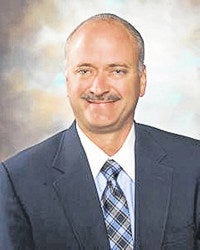 Scott Dutey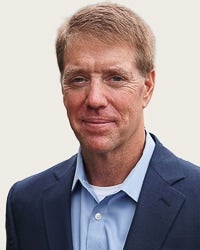 Ken Teitz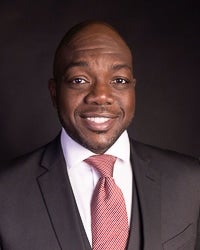 Kashif Smiley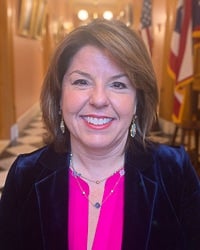 Lisa Gray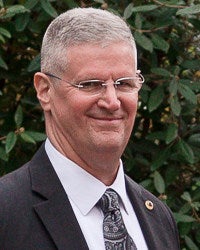 Gen. Mark Bartman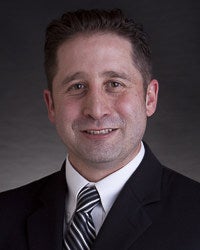 Dan Molina
About Our WGU Ohio Board Members
Barb Smoot (Chair), President & CEO, Women for Economic and Leadership Development
Barb Smoot is the President & CEO of Women for Economic and Leadership Development (WELD), the organization that develops and advances women's leadership to strengthen the economic prosperity of the communities it serves. As WELD's chief visionary and strategist and first president, Ms. Smoot is the architect and driving force behind WELD's unprecedented growth. She serves as primary community liaison, overseeing fundraising, collaborative partnerships and development and implementation of strategic initiatives, including WELD's national expansion. Under Ms. Smoot's leadership, WELD has grown from a single location serving the Central Ohio region to a national organization adding new regional chapters each year.
Ms. Smoot has been formally recognized for her leadership accomplishments and contribution to the community. She is a 2021 Medical Mutual Pillar Award Winner for Community Service –Nonprofit Executive Director of the Year, 2020 YWCA Columbus Woman of Achievement, Columbus CEO 2017 CEO of the Year for Small Nonprofits, 2021 Otterbein University Honorary Alumna and a member of Columbus Business First's Power 100 for 2019, 2020 and 2021.
Claudia Y. W. Herrold, Executive-in-Residence, Philanthropy Ohio
Claudia Y. W. Herrold serves as Philanthropy Ohio's first executive-in-residence after serving as its chief communications and public policy officer, working in the fields she's long had a passion for – passions that started in high school when she worked in her first political campaign and was editor of her high school newspaper. She built her skills and knowledge in journalism and political science when she attended college in Washington, D.C., and then graduate school at the University of Michigan. Claudia has worked at Philanthropy Ohio since 1998, one of two "veteran" employees who have seen the organization grow into its current vision. As executive-in-residence, Claudia is responsible for developing and managing public-private partnerships and the organization's Consultancy Collective.
When she's not overseeing the website, blog, newsletters, reports and marketing efforts or advocating on philanthropy's behalf with state and federal officials, Claudia plays with her grandchildren, knits, reads, gardens and plays bridge.
Emily Moheb, CEO, Ohio Hospital for Psychiatry
Emily Moheb was born and raised in Atlanta, Georgia, Emily is a graduate of Mercer University with a master's degree in Clinical Mental Health Counseling. Emily has a bachelor's degree in Legal Studies and spent the first two years of her career working in the State Court system in Georgia. She has since garnered over twelve years of experience in the field of mental health and chemical dependency inpatient treatment. Ten of these years have been with the Acadia Healthcare network, in which she has held various management level clinical and operational roles such as Director of Clinical Services, Director of Outpatient Services, Director of Utilization Review, Director of Admissions, Chief Operating Officer, and now Chief Executive Officer.
Emily is currently the Chief Executive Officer at Ohio Hospital for Psychiatry, a 130-bed inpatient psychiatric hospital in Columbus, Ohio, a position she has held since April 2019. As CEO, Emily's passion is helping those struggling with addiction and/or mental health disorders gain access to treatment services and ensuring they receive a high level of dignity and respect while they are in treatment.
Emily is a Licensed Professional Counselor in the state of Georgia and holds credentials as a National Board-Certified Counselor. She lives in Dublin, Ohio with her husband and three sons ages 20, 16, and five months. Emily has been an avid golfer since age seven and is a lifelong Atlanta Braves fan.
Kenneth Webb, Vice President, Republic Bank
Kenneth has more than over 26 years of financial services experience and over 30 years of community outreach and engagement. Kenneth now serves as a Vice President, Regional CRA Business Development Officer at Republic Bank in Norwood Ohio. Kenneth is active in the community serving on several boards in the Greater Cincinnati Region. They include the Board Chair of Master Provisions, Executive Board for Habitat for Humanity Greater Cincinnati, Cincinnati Youth Collaborative, Little Sisters of the Poor, Advisory Committee, Goodwill Easter Seals Miami Valley and Youth Services Center Advisory Board for Holmes Middle School and Conner High School, Life Learning Center in Covington (interim President 2016).
Kenneth has been a recipient of the Outstanding Young Men of America Award, YMCA Black Achiever, and graduate of Urban League of Greater Southwestern Ohio Leadership Program Class XVIII. Also graduate of the Leadership Dayton Program Class of 2014. NKY Chamber Leadership Class of 2019 (VP Class of 2019) Kenneth holds a degree from the University of Louisville in Biology and minor in Pan-African Studies. A thirty-year member of Alpha Phi Alpha Fraternity Inc. and one time Brother of the Year for the State of KY.
Scott Dutey, Superintendent, Portsmouth City Schools
Scott Dutey, Superintendent, Portsmouth City Schools graduated from Marshall University with a Bachelor of Science, Ohio University with a Master Ed. Administration, and Ashland University where he received his Superintendent Certification. Scott has a long history in education dating back to his time at Dawson-Bryant Local Schools as a Teacher, Principal, and Assistant Superintendent from 1990-2009.
Scott joined Portsmouth City Schools in 2010 as the Curriculum/Federal Programs Coordinator, and then became Superintendent 2011.
Ken Teitz, Vice President, Public Sector & Healthcare, CGI
Ken Tietz is a triple threat. He has an entrepreneurial spirit, deep IT acumen, and serious tenacity. He is fascinated by the process of using technology to grow businesses. According to him, it's the ultimate challenge and reward. Ken refers to leadership as an "opportunity" and considers his greatest professional achievement to be the relationships he's cultivated over the years. The most fulfilling aspect of his job is hiring, mentoring, and watching as the people under his charge evolve toward their potential.
When he's not using technology to solve business problems, Ken takes every opportunity to get outdoors with his family. No matter the season, he seeks adventure. From skiing and snowboarding to wakeboarding and surfing, Ken loves just about any sport that gives him an adrenaline rush. The more rugged and remote — the better.
Kashif Smiley, Home Lending East Sales Strategy Owner, JPMorgan Chase
Kashif Smiley works work for JPMorgan Chase as the Home Lending East Sales Strategy Owner. In his role, he is responsible to developing strategy in key markets that help Black and Hispanic people become homeowners. Prior to this role, Kashif led the firm-wide diversity recruiting strategy across all six (6) lines of business and was a Strategic Sourcing and Category Manager in Global Supplier Services for the firm. Kashif joined JPMC in 2017, after four years at Procter & Gamble as a Senior Manager in Global Procurement & Supply Chain, and three years at Accenture as a Strategy Consultant.
Kashif has experience developing innovative business solutions with large-scale transformation efforts and strategic initiatives that exceed targets and optimize resources. He is also a high-performance strategic thinker, with expertise in relationship management, strategic negotiation techniques with experience leading cross functional teams. Kashif is a problem solver and critical thinker, who analysis and identifies business process improvement opportunities. In addition, he is a team builder and organizational culture developer who communicates effectively with customers, stakeholders, and cross-functional teams building trust and supporting the proper execution and enforcement.
Lisa Gray, President, Ohio Excels
Lisa A. Gray is the founding president of Ohio Excels, a non-profit coalition of Ohio business leaders focused on strengthening education policy and workforce solutions. Gray's career has been dedicated to improving the educational outcomes of all of Ohio's students.
Prior to leading Ohio Excels, Gray had her own consulting practice specializing in public policy development, government relations, advocacy, strategic planning, and project management with an emphasis on public education. Her clients included the Bill & Melinda Gates Foundation, Achieve, Inc., Philanthropy Ohio, Battelle for Kids, Ohio Business Roundtable, Teach for America, Jobs for the Future and the Office of Governor Taft, among others.
Prior to starting her consulting practice, Gray was the Director of Policy and Communications at Battelle for Kids from 2001-2005. In 2000, Gray served as the Project Director of the Governor's Commission for Student Success. The bipartisan commission, appointed by Governor Taft, developed recommendations for improving Ohio's K-12 public education system.
Gray also served as the Deputy Executive Assistant to Columbus Mayor Greg Lashutka. Prior to joining the Mayor's office, Gray served in a number of positions at the Greater Columbus Chamber of Commerce.
Gray graduated from Indiana University in Bloomington, Indiana, with a BS in Elementary Education. At the start of her career, she served as an elementary school teacher.
Gen. Mark Bartman, Major General (Ret.), USAF 9G Consulting LLC
General Bartman's most recent military assignment was as The Adjutant General, Ohio National Guard, Joint Force Headquarters, Columbus, Ohio, from 2015 to 2019. He was a member of the Governor's cabinet and was responsible for the command of the Ohio National Guard and the military readiness of the Ohio Militia. General Bartman led the flag officer heads of these components in the day-to-day operation and management of the readiness, fiscal, personnel, equipment, and real property resources of the agency.
General Bartman graduated from The Ohio State University in 1982 and entered military service in September 1982 through the Air Force Reserve Officer Training Corps program as a distinguished graduate from Detachment 645. General Bartman has served in numerous staff and operations positions in the United States Air Force and the Ohio Air National Guard to include serving as the Air National Guard lead to the Chief of Staff of the Air Force for the Total Force Task Force and commanding the 180th Fighter Wing. He is a command pilot with more than 3,200 flying hours, including 29 combat missions in Operations Provide Comfort, Northern Watch, and Southern Watch.
Dan Molina, MAG Cloud Platform Customer Success Lead, Accenture
Dan Molina is an executive at Accenture, a global professional services company with leading capabilities in digital, cloud and security. He currently serves as the Global Customer Success Lead for Accenture's Cloud Sourcing organization.
Prior to his current role, Dan served in a variety of roles over his nearly 23 year career at Accenture, including as the North America Go-To-Market Lead for VMware, as the Accenture Operations Local Market Lead for Ohio & Kentucky, as a Global Capability Lead, as a Global Enterprise Architect, as a North America Sales Lead in Infrastructure Outsourcing, as a Service Management Architect and Integration Architecture Designer/Developer.
Dan serves as the Board Secretary and Chair of Governance for Bethesda Inc, on the TriHealth Quality Assessment and Total Quality Management Committee and on the Advisory Board for the Western Governors University of Ohio. He was selected for Class 34 of the Cincinnati USA Regional Chamber of Commerce's Leadership Cincinnati program (and subsequently sat on the steering committee for Class 35, 36 and 37) as well as their Leadership Exchange to St. Louis / Austin / Atlanta / Nashville. Hispanic Career World magazine featured Dan in an article about innovation and diversity and he was also selected as a two-time Regional Finalist for the White House Fellowship. Dan serves as an advisor to US Senator, Rob Portman (Ohio) and was reappointed by Governor Mike DeWine to serve as a state commissioner for the Ohio Commission on Hispanic-Latino Affairs.
Dan earned a Bachelor of Science in Business Administration and a Master of Business Administration at the University of Dayton. He is married with three children and lives in Cincinnati.
Four Colleges, One University
All of our degree programs are carefully chosen with employment and success in mind. Our special model of online learning is designed for the working adult, and our commitment to keep costs down means better ROI for our graduates.