The world's most student-centric university.
WGU Tennessee was established in 2013 as a partnership between Western Governors University and the state of Tennessee with a unique mission to help Tennesseans obtain a quality education. When WGU was established in 1997, the founding governors realized that technology, the internet, and a new model of competency-based education could transform higher education by creating new opportunities for working adults.
The mission of WGU Tennessee is to expand access to affordable higher education for Tennessee residents through online, competency-based programs that address key workforce needs.
---
Kim Estep, WGU Tennessee Chancellor
Dr. Kimberly K. Estep is the chancellor of WGU Tennessee. She also serves as the southeast regional vice president for Western Governors University. 
In her nine-year tenure at the helm of WGU Tennessee, Dr. Estep has worked to grow WGU Tennessee's enrollment to more than 4,480 students and over 8,900 alumni. She led the charge in securing articulation agreements between WGU Tennessee and all 13 community colleges in the state, as well as forming partnerships with many of Tennessee's largest and most recognizable organizations and companies.
As regional vice president, Dr. Estep supports the work of WGU in the southeastern states: Tennessee, North Carolina, South Carolina, Georgia, Florida, Alabama, and Mississippi.
Dr. Estep brings more than 30 years of experience in higher education to her role. She lives in Franklin with her husband, Paul Adams, and they have three grown children and two grandchildren.
Ben Coulter, WGU Southeast Regional Director
Benjamin M. Coulter, Ed.D. currently serves as Regional Director of WGU's Southeast Region and Chancellor of WGU North Carolina.
Over the past 25 + years, Dr. Coulter has worked in a variety of positions in and surrounding higher education. Preceding his current position at WGU, he was Vice President of Global Initiatives at a privately held LLC in the United Kingdom and Executive Director of Higher Education Initiatives at Watermark Insights, LLC.
Prior to his work at Watermark, Dr. Coulter was at Western Carolina University (North Carolina) where he served dual roles as Director of Instructional Technology and as Assistant Professor in the Department of Educational Leadership and Foundations.
Dr. Coulter earned his undergraduate degree in Political Science/International Law from Idaho State University, his master's degree in Organizational Development from Western Carolina University, and his doctoral degree in Higher Education Administration from NC State University. He is also retired from the United States Army as a Military Intelligence Officer in the field of Counterintelligence.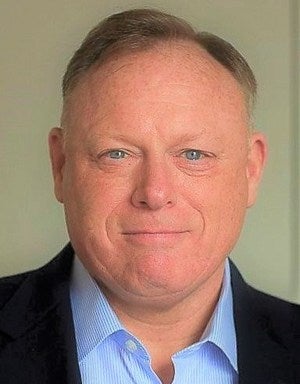 ---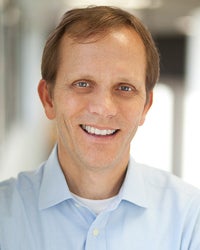 John R. Ingram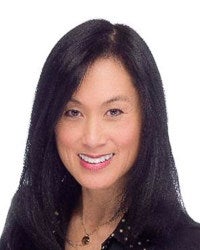 Lisa Doyle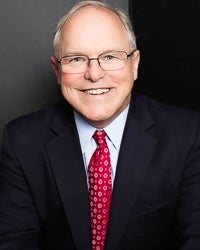 Ralph J. Schultz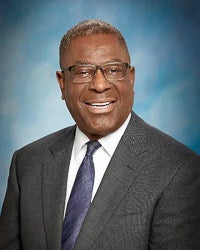 Shannon A. Brown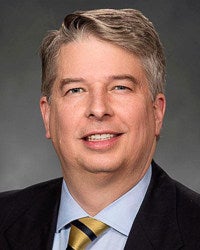 David A. Golden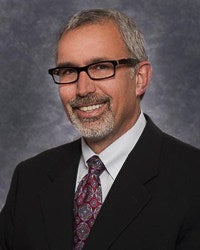 John M. Steele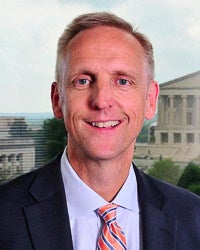 Mark Cate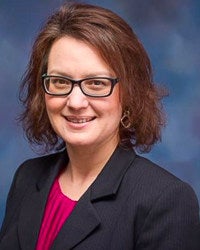 Bobbie J. Murphy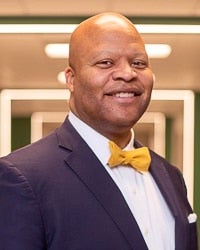 Dr. Michael Torrence
About Our WGU Tennessee Board Members
John R. Ingram, Chairman of the Board, Ingram Industries Inc., Ingram Content Group
John R. Ingram was named Chairman of the Ingram Industries Inc. Board of Directors in April 2008, having served as Vice Chairman of the Board since 1999. He is also Chairman of Ingram Content Group.
John is a graduate of Princeton University, where he received his Bachelor of Arts degree in English in 1984. In 1986, he received his Master of Business Administration degree from the Owen Graduate School of Management at Vanderbilt University.
John joined Ingram Industries Inc. in 1986, serving early in his career as the Assistant Treasurer and also as President of Tennessee Book Company (which became part of Ingram Content Group in 2009). He later served as President of Ingram Book Company, Vice President of Purchasing for Ingram Micro Europe, and Director of Purchasing for Ingram Micro Inc. He served as a member of the Ingram Micro Inc. Board of Directors from 1996 to 2016.
In 2017, as lead investor John spearheaded the effort to bring Major League Soccer to Nashville. In December of that year, the MLS Board of Governors awarded the city of Nashville an expansion team, a huge success for the city and Nashville soccer fans. Nashville Soccer Club began play in MLS to a record crowd on February 29, 2020.
John is active as a volunteer in a number of educational and charitable organizations. He is a member of the Board of Trust of Vanderbilt University and also serves on the boards of Montgomery Bell Academy and The Harpeth Hall School in Nashville, and he actively supports Vanderbilt Athletics and Currey Ingram Academy. He is Chair of the Tennessee Advisory Board of Western Governors University, Vice Chair of the Nashville's Agenda Steering Committee, and chairman emeritus of the Nashville Entrepreneur Center.
John is married with four children.
Shannon A. Brown, Senior Vice President, AGFS Chief Diversity Officer, FedEx Express
Shannon A. Brown is the Senior Vice President of Eastern Division U.S. Operations and Chief Diversity Officer at FedEx Express. In this role, he is responsible for station, hub and ramp operations in the eastern U.S. region. As Chief Diversity Officer, his work also includes maintaining an effective diversity and inclusion environment where every team is valued and has an equal opportunity to succeed.
Shannon received his Bachelor's degree from National-Louis University; Master's degree from the University of Denver.
Shannon began his career at FedEx in 1978 as a package handler at the Memphis World Hub. As he advanced in his career, he continued to demonstrate exceptional leadership qualities and a strong commitment to service. His executive achievements also include serving as Senior Vice President and Chief HR/Diversity Officer at FedEx Express and as Senior Vice President of HR at FedEx Ground. He has attained many honors, including multiple FedEx Five Star Awards and the CEO Five Star Award.
Shannon is actively involved with a variety of corporate, academic, and nonprofit institutions. He currently serves as a director of BancorpSouth, Inc., a financial holding company. Additionally, he was appointed by former Tennessee Governor Bill Haslam to the Advisory Board of Western Governors University. He also holds board memberships with the Intermodal Transportation Institute at the University of Denver, the Robert J. Dole Institute of Politics at the University of Kansas, and is a Leadership Fellow with the Mineta Transportation Institute. His dedication to community service includes memberships on the Central Board of the Boys & Girls Clubs of Greater Memphis and the Orpheum Theatre Group in Memphis. His background also includes service as past Chairman of the Board for United Way of the Mid-South.
Shannon's outstanding professional and civic leadership achievements have brought him to the forefront of media attention. He has been named to Black Enterprise magazine's lists of "100 Most Powerful Executives in Corporate America" and "Top Executives in Corporate Diversity," as well as Savoy magazine's "Top 100 Most Influential Executives in Corporate America." He is also a member of the Executive Leadership Council (ELC) and was featured in Forbes magazine's "Diversity at the Top" edition honoring the ELC's 30th anniversary. Shannon is a recipient of the National-Louis University Distinguished Alumni Award. 
Mark Cate, President & Principal, Stones River Group
Mark Cate is a co-founder and president of the Stones River Group. Mark formerly served as Tennessee Governor Bill Haslam's chief of staff where he was his top advisor, strategist and negotiator. Through his work as chief of staff, Mark gained a nuanced understanding of the inner workings of state and local government and the legislative process and developed an extensive network of relationships in Tennessee and across the country with business, policy and political leaders.
Mark received his Bachelor's degree in Business Management and Economics from CarsonNewman College, his Master's degree in Educational Psychology from the University of Tennessee, and he attended Harvard University's Institute for Educational Management.
Mark was the Governor's primary liaison with the Department of Economic and Community Development, Department of Education and both higher education systems. He also led several legislative policy initiatives including K-12 education reform, workers' compensation reform, civil service reform, an alternative approach to Medicaid expansion, and post-secondary education reform including the nationally-acclaimed Tennessee Promise program.
Prior to serving in state government, Mark successfully managed Governor Haslam's first gubernatorial campaign in 2010 that led to a record-setting general election victory. He spent 16 years in higher education, serving as a chief planning officer, chief development officer, chief marketing officer and chief financial officer during his tenure. He also was an elected member of a local Board of Education.
Mark and his wife, Cathy, have two daughters.
Lisa Doyle, Vice President, Engagement & Development, HCA
Lisa Doyle currently holds the position of Vice President, Engagement and Development at HCA's corporate headquarters in Nashville, Tennessee. She previously led the HR teams as the Vice President, Human Resources of American Group Division. Lisa began her tenure at HCA in 2009 as Senior Vice President of Human Resources at St. David's HealthCare, Central West Texas Division, before moving to Nashville in August 2013.
Lisa graduated from the University of California (UCLA) with a Bachelor of Arts degree in Psychology and Business.
Lisa began her human resources career with National Medical Enterprises (NME), a multihospital company. Following NME, she assumed human resources managerial positions with Crown Media before joining PepsiCo for 14 years. At PepsiCo Doyle assumed many roles, including Vice President of Human Resources for several divisions. Specifically, she served as Vice President of Human Resources for the Frito–Lay division, the PepsiCo Business Solutions Division and the Business Process Transformation Division.
Lisa and her husband, Matt, have two daughters and a son.
David A. Golden, Ruth and Alan Harris Chair of Excellence, ETSU College of Business and Technology
David A. Golden is the Allen & Ruth Harris Chair of Excellence in the College of Business & Technology at East Tennessee State University. David recently retired as Senior Vice President, Chief Legal & Sustainability Officer, and Corporate Secretary of Eastman Chemical Company--a multinational, materials innovation company headquartered in Kingsport, Tennessee and member of the Fortune 500. While at Eastman, David had overall responsibility for Eastman's Legal, Corporate HSES, Product Safety & Regulatory Affairs, Sustainability, Government Relations, Aviation Services, Communications, Community Affairs, Public Policy, Privacy, Global Business Conduct, and International Trade Compliance functions, with personnel in the United States, Europe, Asia and Latin America. Prior to joining Eastman in 1995, David was with the international law firm of Hunton & Williams (now Hunton Andrews Kurth) in their Atlanta office.
David received his Bachelor of Science in Accounting and Juris Doctorate from Brigham Young University, and he attended Harvard Business School's Advanced Management Program.
David's other public service work includes the Board of Directors of Ballad Health, the Tennessee State Collaborative on Reforming Education (SCORE), the Niswonger Foundation, STREAMWORKS, MATE II, Music For All, the University of Tennessee's Howard H. Baker Center for Public Policy, the Tennessee Registry of Election Finance, and the Tennessee Business Court Rules Commission. David is a member of Leadership Tennessee Class III and is a Charter Member of the First Families of Tennessee.
Bobbie J. Murphy, Chief Nursing Officer & Vice President of Patient Care Services, Bristol Regional Medical Center, Ballad Health
Bobbie J. Murphy is currently serving the region of NE Tennessee in the role of Chief Nursing Officer & Vice President of Patient Care Services at Bristol Regional Medical Center, Ballad Health. She started her professional nursing journey in December of 2001 at a small community hospital in SW Michigan. From there, she relocated to a larger health system in Kalamazoo Michigan where she grew in my bedside nursing and leadership roles to the Director of Patient Care Services. In 2014, Bobbie relocated to East Tennessee where she took on the role of Director of Patient Care Services at Morristown Hamblen Hospital, Covenant Health. In November 2016 she accepted a position as the Director of Emergency & Critical Care Services at Holston Valley Medical Center, Wellmont Health System. The merger between Wellmont & Mountain States Health Alliance was on the horizon. We merged health systems and I became the Chief Nursing Officer of the Kingsport Operations including Holston Valley Medical Center & Indian Path Community Hospital. September 2019, she transitioned to her current role at Bristol Regional Medical Center.
Bobbie received her Bachelor's degree and then ultimately her Master's degree from Western Governors University. 
Ralph J. Schultz, President & CEO, Nashville Area Chamber of Commerce
Ralph was named President and Chief Executive Officer at the Nashville Area Chamber of Commerce on November 1, 2006, following a 30-year career in nonprofit management, marketing and fundraising. Before joining the Chamber, he spent six years as CEO of the Adventure Science Center. His career in non-profit management began when he joined the staff of Junior Achievement (JA) in 1974, spending 20 years with JA, leading chapters in Mississippi, Texas and New York. In 1990, he was named national executive vice president of JA. He returned to Nashville in 1996 to take on a similar national role with the National Federation of Independent Business.
Ralph received his Bachelor's degree from the University of Tennessee-Knoxville.
In 2001, Ralph received the Marvin Runyon Leadership Award for nonprofit turnaround. He currently serves on numerous civic and nonprofit boards including the Nashville Health Care Council, Tennessee Business Roundtable, NashvilleHealth, Music City Music Council, Nashville Predators Foundation and the Major League Soccer to Nashville advisory committee. He is a past board member of Alignment Nashville, Center for Nonprofit Management and the Board of Trustees of Father Ryan High School. He has been involved with the Transit Alliance of Middle Tennessee, served on the Citizens Advisory Committee for Bus Rapid Transit, MTA's Strategic Plan Advisory Committee and the NashvilleNEXT Steering Committee. He has participated in Leadership Nashville, Leadership Middle Tennessee and Leadership Music.
Ralph and his wife, Leeanne, have four children and six grandchildren. 
John M. Steele, Retired as Senior Vice President, Human Resources, HCA
John M. Steele retired in December of 2019 from his position as Senior Vice President. He joined HCA in 1995 as Assistant Vice President, Recruitment. In that role he was responsible for executive and corporate recruiting. In 1997 he was promoted to Vice President, Recruitment and Compensation, and in 2000 added responsibility for organizational effectiveness and executive development. His team was responsible for a number of key human resources initiatives, including several of HCA's efforts to improve diversity at all levels, development and training programs, a redesign of corporate and executive compensation, and the HCA Cares scholarship program. He was named as Senior Vice President in November 2003.
John received his Bachelor's degree in Communications from Eastern Michigan University.
John has served on the board of the Oasis Center, Jobs for America's Graduates, as well as the Nashville chapter of Make-A-Wish.
Dr. Michael Torrence, President, Motlow State Community College
Dr. Michael Torrence is the seventh seated President of Motlow State Community College. Since being named President in 2018, Motlow State has scaled its presence into international arenas connecting its rich history and location that directly ties the institution to the world-famous Jack Daniel Distillery, George Dickel Tennessee Whiskey, and more recently Nearest Green Distillery, leading to the development and coming addition of a Distilling Program in the College's academic inventory. Under Dr. Torrence's leadership, Motlow State has transformed itself into a cuttingedge, award-winning institution on multiple fronts. A passionate career educator, Dr. Torrence has worked in higher education for more than 25 years as faculty, mid-level and senior administrator, and ultimately CEO. His diverse areas of expertise include Research, Adult Education, Student Success, Academic Affairs, Staff Development, Distance Learning, and Diversity, Equity, Inclusion, and Belonging. Additional interests are Applied Learning within Open Education Resources (OER), Virtual Reality, Augmented Reality, Mixed Reality, Automation, Robotics, Mechatronics, and Gamification as platforms for education, learning, and training business and industry to increase efficiency and scalability. Dr. Torrence is also an entrepreneurial business development professional, workforce practitioner, and technology strategist. To model lifelong learning, he recently earned a welding certificate through Motlow's Automation and Robotics Training Center. 
Dr. Torrence received a Bachelor of Academics in English and Master of Academics in English from South Dakota State University. He has a Ph.D. in Exceptional Learning (Literacy) from Tennessee Technological University. 
Among the multiple leadership programs of which he is a graduate, Dr. Torrence is a Tennessee Board of Regents Maxine Smith Fellow and is only one of two Fellows who has been appointed as a community college president within the TBR System. His leadership and commitment to student success has garnered him many recognitions and awards to include American Association of Community Colleges, Phi Theta Kappa International Society, GlobalMindEd, Complete Tennessee Leadership Institute, among others. Dr. Torrence is a much sought-after lecturer, panelist, and contributor in areas of higher education, e-Sports, technology, and social equity. Dr. Torrence leads and serves on local, state, national, and international boards that influence and shape the future of higher education. 
WGU Tennessee has Strong Partnerships Across the State
Community College Partners
Chattanooga State Community College
Cleveland State Community College
Columbia State Community College
Dyersburg State Community College
Jackson State Community College
Motlow State Community College
Nashville State Community College
Northeast State Community College
Pellissippi State Community College
Roane State Community College
Southwest Tennessee Community College
Tennessee Colleges of Applied Technology
Volunteer State Community College
Walters State Community College
Business Industry Partners
7-Eleven
AT&T
Center for Nonprofit Management
Centene
City of Memphis
FedEx
Fifth Third Bank
First Horizon National Corporation
Ingram Industries
Leadership Memphis
Memphis Light, Gas and Water
Metropolitan Government of Nashville and Davidson County
Nashville Area Chamber of Commerce
Playcore
Radio Systems Corporation
Shelby County Government
T-Mobile
Time Warner Cable
Waller, Lansden, Dortch and Davis
Healthcare Industry Partners
BlueCross BlueShield
Catholic Health Initiatives
Centene
Community Health Systems
Erlanger Health System
HCA
Kindred Healthcare
LifePoint Health
Lincoln Health System
Methodist Le Bonheur Healthcare
RCCH
Red Cross
Regional One Health
Tenet Healthcare
West Tennessee Healthcare
Williamson Medical Center
Information Technology Partners
Kingsport City Schools
Knox County Schools
Lemoyne-Owen College
Maury County Schools
Metro Nashville Public Schools
Navient (Sallie Mae)
Rutherford County Schools
Sevier County Schools
Shelby County Schools
Connect with WGU Tennessee
MAIN OFFICE:
501 Corporate Centre Dr, #390
Franklin, TN 37067
855-948-8495
MEDIA CONTACT: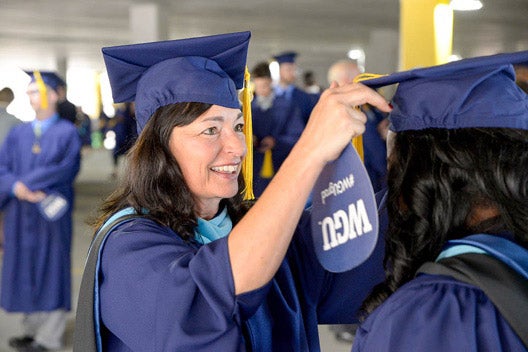 Four Colleges, One University
All of our degree programs are carefully chosen with employment and success in mind. Our special model of online learning is designed for the working adult, and our commitment to keep costs down means better ROI for our graduates.