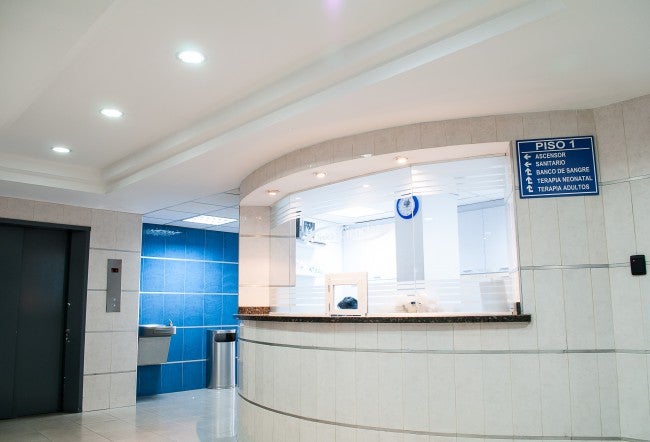 Helping people makes you happy and excited. You're passionate about health and wellness. You want to spend your days interacting with people. If any of these traits describe you, a career in healthcare could be your future.
But what kind of career should you pursue in healthcare? There are so many options to choose from, but two of the most popular careers are nursing and care coordination. WGU offers degree programs in both of these areas to help you be prepared for a future career. Learn about the unique differences between these two degree programs to decide which one is the best fit for you.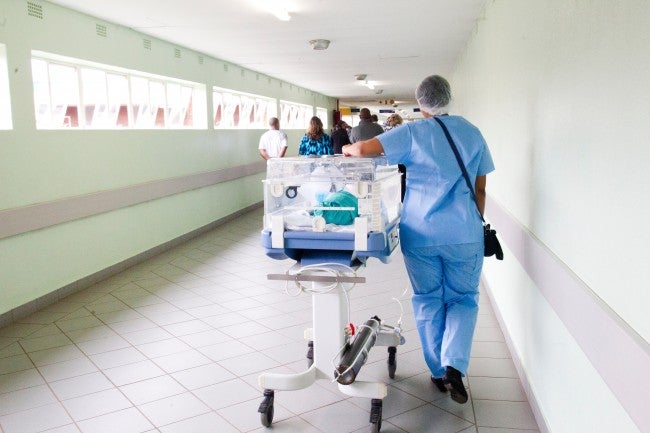 Bachelor's of Science in Nursing.
A Bachelor's of Science in Nursing is a great program offered at WGU. There are two pathways to getting a BSN from WGU, RN-BSN and prelicensure. Both of these pathways focus on nursing core (ethical and social issues), nursing theory and practice, health sciences, and nursing science. The curriculum in both of these programs was created by nursing professionals who have worked directly in the field, ensuring that your education will prepare you for the daily life of a nurse.
This pathway to a BSN is for students who are already registered nurses. They already have their RN license and are often currently working as a nurse. These students can apply for the RN-BSN program at WGU where they will add a bachelor's degree to their current credentials. Many students will find they are able to waive several courses due to their experience and RN credentials. This program is entirely online and is ideal for current nurses who want to further their career by getting their degree. The program is flexible, and can work around your schedule.
In this program students will learn:
Health assessment

Community health

Anatomy and physiology

Biochemistry

Nutritional science

And much more
These courses will help give current nurses the additional education they need for a diploma, which can open doors for promotions, raises, and more.
The prelicensure pathway to a BSN is for students who will need to become registered nurses. For this reason, the prelicensure program at WGU is only available in the following states: Utah, California, Florida, Indiana, and Texas. This is because there are clinical hour requirements associated with becoming an RN, and WGU only has clinical partnerships arranged in these states. 
This program is mostly online, however there are in-person requirements, which is why this degree isn't offered across the country. This program will prepare students to graduate with a diploma, as well as prepare them to take the NCLEX exam and become a registered nurse. This degree also has a standard-set completion time, and will take 2.5 years from beginning to end.
In this program, students will learn the following:
Medical dosage calculations

Caring arts and science

Physical assessment

Care of adults

Psychiatric/mental health nursing

Care of children

Community health

Critical care nursing

And much more
These courses will help nurses be prepared for the NCLEX exam, and prepare them for the daily realities of being a nurse. Students will work with Program Mentors to find their clinical experiences and log the appropriate amount of in-clinic or in-hospital hours to help prepare them for their future careers. 
Both of these degree programs prepare students for nursing jobs. Whether they working in a clinic or emergency room, WGU nursing grads are prepared for all the responsibilities that they are faced with.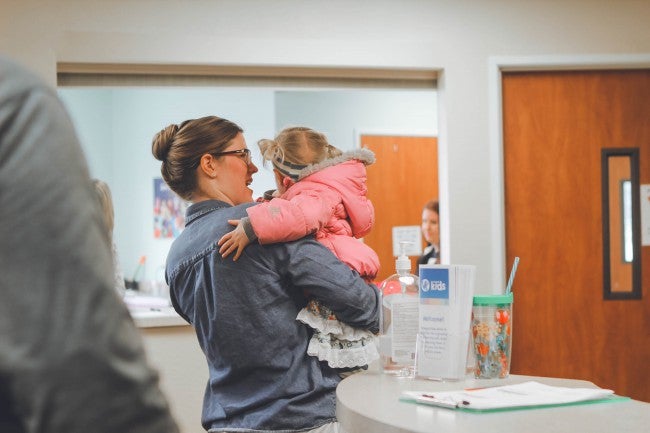 Bachelor's of Science in Health Services Coordination.
The BSHSC degree from WGU is different from nursing degrees. This degree program is preparing students for a different career in healthcare. Rather than doing the direct patient care  elements of healthcare, health services coordinators are involved with helping patients in other ways. They handle paperwork, help patients and families understand insurance and billing, help  patients navigate the hospital or clinic settings, help coordinate care between specialists, arrange appointments, and help patients and families understand what is happening with their care. The BSHSC degree at WGU focuses on combining efficiency and healthcare to produce graduates who are knowledgeable in the medical field and prepared to help patients in ways that nobody else can.
If you're interested in nursing, but don't live in one of the eligible states to get your BSN prelicensure degree, health services coordination could be the perfect alternative. 
In this program, students will learn:
Professional leadership skills along with social emotional intelligence. 
Skills specific to behavioral, palliative, and community healthcare.
The importance of science, data, information technology, and management in healthcare.
To explore an interdisciplinary approach to patient centered care.
How to analyze contemporary healthcare reimbursement systems. 
And much more
These courses will help students understand the vital elements of health services coordination, and how the healthcare industry operates. If you're ready to dive into an exciting field that allows you to help patients, health services coordination could be for you.
Whichever healthcare degree you want to pursue, WGU offers the support you need to obtain a diploma and be prepared for an exciting career, helping others.