Education Career Guide
Why become a teacher?
Why I want to become a teacher.
Sometimes learning about the details of being a teacher can be overwhelming. There's so much work to do, lessons to plan, and young minds to mold. So why become a teacher? Is it worth all that work, responsibility, and dedication? Most teachers will say absolutely YES. But why? What about being a teacher makes it so worthwhile? There are a few things that many teacher's agree make their job great.
1. You get to help others.
Teachers spend their entire day helping others. They truly find joy as they help students learn and discover. Working with students to solve the puzzle of reading, or crack the code of math makes every day fulfuilling. No teacher will tell you that their days are always easy, but at the end of the week and the end of the year, every teacher can say that they've made a difference to students, and been a part of something so much bigger than themselves.
If you want to have a career that is full of meaning, and gives you hundreds of chances every day to help someone else, teaching could be the answer. Teachers are the key to helping the future generations be prepared.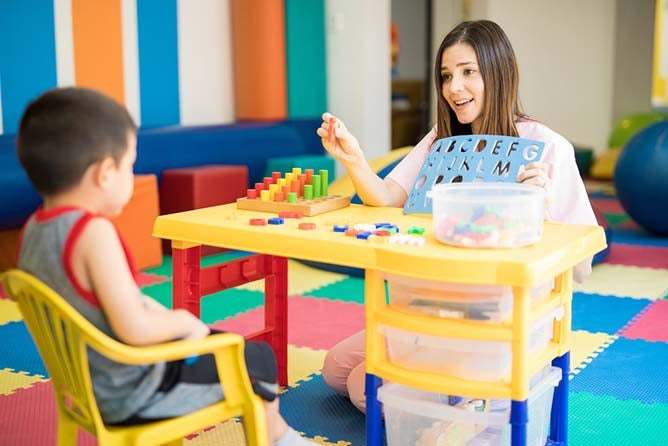 "I had two different schools fighting over me. I'm a highly qualified teacher and I absolutely love it. I'm going to do something worthwhile. I'm going to affect people's lives." Ken Spruel
B.A. Science (5–9)

2. You have a passion for education.
If you love learning, teaching is the perfect way to help instill that love in others. Education is the only way our society can continue, and teachers who recognize the value in learning are crucial for students. Teachers can help change the way schools operate, the way students learn, the way parents are involved, and so much more.
If you loved school, or even if you hated school, you have the opportunity to be the kind of teacher every child deserves. In the US, every child has the right to a free education. As a teacher, you're helping them access their right to education and learning, which is one of the most amazing things you can do with your life.
"WGU has allowed me to achieve something I wanted to do right out of high school—to teach children. It has given me a sense of pride and helped me earn the respect of my colleagues." Terri King
B.A. Interdisciplinary Studies (Elementary Education)

3. You get teacher benefits.
There are many benefits to being a teacher, including:
Holiday breaks. Students get long breaks for Christmas, spring break, Thanksgiving break, and many holidays. This means that teachers get most of that time off too! You can spend the holidays with your own children, other family, or friends because you don't have to worry about missing work.
Summer breaks. Many students get nearly 3 months off in the summer. This is something that many teachers find to be a huge benefit to their job. Teachers can spend their summers with their families, go on vacations, and just get a break from their work.
Benefits. Teachers often have health insurance, dental insurance, and retirement options that are great options. These programs are usually affordable and help teachers take care of their finances
Why become a teacher? There are so many reasons why this career path could be perfect for you. If it's been your dream to work with students and help them unlock a passion for learning, today is the perfect time to start. 
Ready to become a teacher?
If the "why" behind becoming a teacher appeals to you, it's time to get started! Apply to WGU today and you can begin your program as soon as next month. Once you've decided that you want to become a teacher, there's no need to delay.