Healthcare Career Guide
Nursing Careers
Registered nurses are critical members of a health team that care for patients, helping them with a wide variety of symptoms and illnesses. They work with doctors and other healthcare providers to communicate patient status, prepare treatment plans, and improve patient health. If you're interested in becoming a nurse, it's important to know the working conditions of nurses, their salary levels, job outlook, and more. There are also many different nursing career paths you can pursue—and knowing the education you'll need to reach all of these positions is vital to success in your profession.
Learn about the process of becoming a registered nurse, what the responsibilities of the job are, and how to get started toward this exciting and rewarding career path. 
---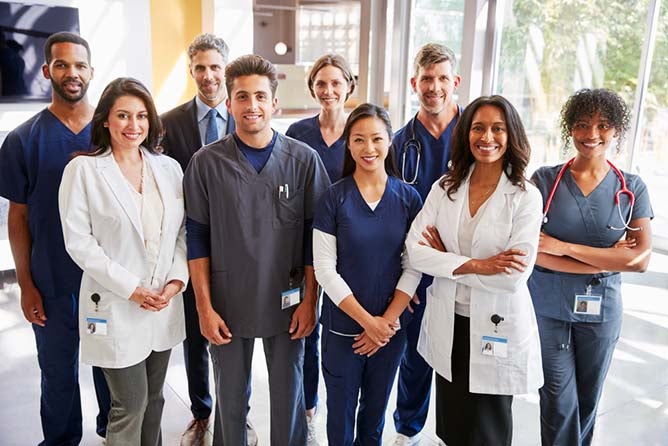 How can I become a registered nurse?
There are a few paths you can take to become a registered nurse, and it's important to understand your options. Every state is unique in their licensure requirements, but in general, every state will require nurses to:
Get higher education to learn important skills 
Obtain clinical experience to have hands-on opportunities
Pass the NCLEX-RN exam
There are a few paths you can take to get the training you need to be a registered nurse, including:
Nursing diploma. Community colleges and hospitals may have a nursing diploma program to help you be prepared to become an RN. This program won't end in a degree but in a certificate that shows you are trained to become a registered nurse.
ADN degree. An Associate Degree in Nursing is a program that you can pursue that will give you the courses and clinical experiences you need to prepare for the NCLEX examination.
BSN degree. A Bachelor of Science in Nursing helps nursing students earn an important credential along with being prepared for nursing licensure. 
Earn a BSN if you are already an RN.
If you're currently a registered nurse, you can still earn a bachelor's degree in nursing to boost your résumé and help you have even better patient outcomes. Current registered nurses can earn a degree and benefit in many ways, including:
Preparation. Nurses who earn their BSN will be prepared for specific situations in the hospital setting. They will have learned extensively about nursing research, ethics, and informatics, equipping them to know how to handle challenging situations in their profession.
Magnet status. Magnet status designates a hospital as one of the best in the country. As more hospitals are working to obtain Magnet status, they are looking to have their current RNs obtain bachelor's degrees or plan to hire only BSN-holding nurses. A BSN can help you move to a Magnet hospital or can help your current hospital move up in status. 
Clinical skills. The American Association of Colleges of Nursing say that BSN nurses tend to have better clinical skills than ADN nurses. BSN nurses are shown to have lower mortality rates, lower failure-to-rescue rates, and better ability to diagnose and evaluate patients. A BSN can help you improve clinical skills and be a better nurse.
Career opportunities. A BSN degree can help current nurses be prepared for career opportunities in a nonhospital setting. They are able to move into teaching, case management, policy review, and more. Some of these career opportunities will require a master's degree or MSN, and a BSN is required for students to move forward into higher educational opportunities.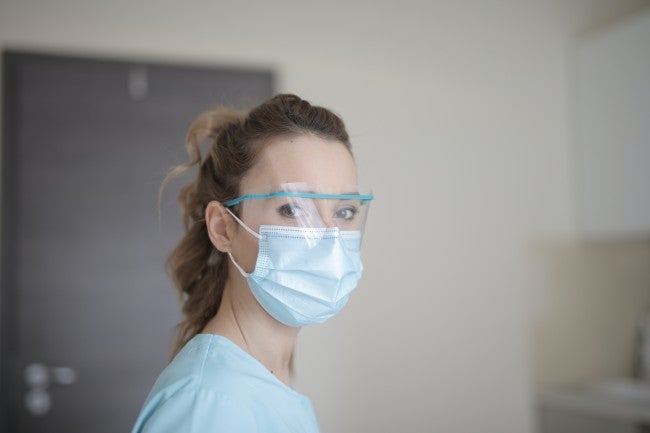 They have many responsibilities and must be able to multitask in order to be effective. They monitor and evaluate patients, using critical thinking to make decisions, and improve patient outcomes with their skills. Some of the daily patient care responsibilities of a registered nurse will include:
Conducting physical exams
Making notes on health charts
Listening to patients and analyzing their needs
Communicating with patients and their families to help them learn
Coordinating patient care with multiple healthcare providers
Drawing blood, giving shots, and doing other health-related tasks
Checking patient vital signs and making note of their stats
Administering medication when needed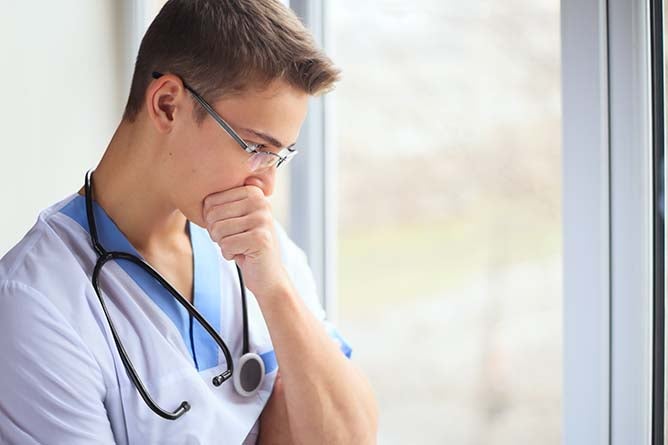 Nurses can work in a wide variety of locations, including:
Hospitals
Clinics
Private care facilities
Schools
Nursing homes
Physician offices
Surgical centers
Hospice facilities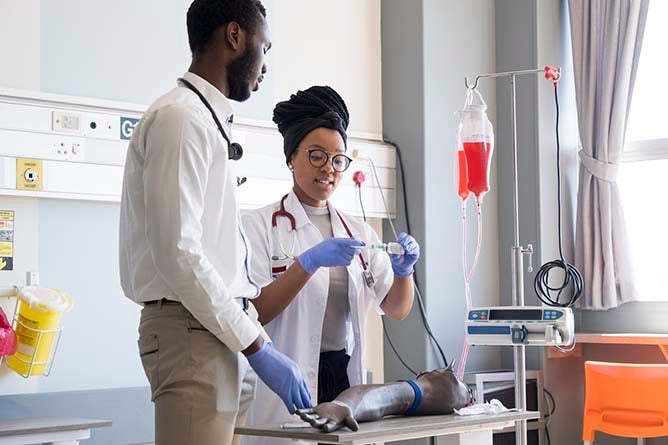 Currently, the Bureau of Labor Statistics shows that registered nurses earn an average annual salary of $73,000 per year. The lowest 10% of nurses earn a salary of around $52,000 per year, with the top 10% earning a salary of more than $111,000 per year. There are many factors that impact the salary level of registered nurses, including the location where they work, their specialty, their education level, and their experience. Registered nurses can also earn additional pay for working on weekends, holidays, and overnight.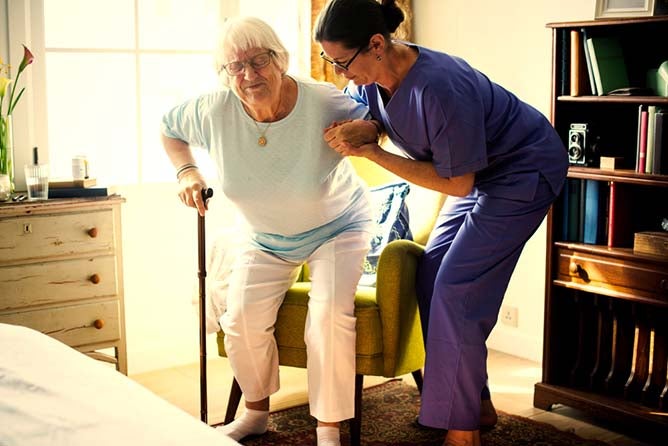 Nursing career job outlook.
Nursing is expected to see positive job growth of 7% by 2029, a bit faster than the national average for job growth. Currently, there is a nursing shortage, making demand for nurses even higher than normal. As the population continues to age and as people live longer, nurses are continually essential for healthcare success. Particularly for nurses with a bachelor's degree, there will be many job possibilities and opportunities for career growth and development.
There are many specialties that nurses can pursue in their careers. While some nurses may work for a general practice doctor, there are a wide variety of specialty positions available for registered nurses, as well as additional certifications you can earn to help you be prepared for additional job opportunities.
Learn about specific nursing career paths you can pursue once you have an RN license. There are many nursing specialties that allow RNs to gain specific experience and training for unique groups of patients. These nursing careers are extremely valuable for the future of healthcare.